Data Center Initiatives to Respond to Climate Change
Today, the movement of digitizing business (digital transformation) is accelerating and the role of data centers as a foundation to support the IT infrastructure is increasing.
Responding to climate change is an important initiative in operating data centers.
Companies are currently required to follow two measures: mitigation measures to suppress the progress of global warming by reducing greenhouse gas emissions, such as CO2, and adaption measures to prepare for natural disasters associated with climate change.
Our data centers support customers with highly-efficient, disaster-resistant, robust facilities and energy-saving operations.
Contributions to Reducing the Environmental Impact: Green IT Promotion
The major cause of CO2 emissions in data centers is power consumption from the use of air conditioners to cool IT equipment and servers. In response, we promote the reduction of power consumption using a variety of measures, such as introducing energy-saving equipment and efficient free cooling chiller, adopting open-air cooling (free cooling) during winter, and finely controlling air conditioning.
Each of our data centers quantitatively manages power usage effectiveness through the PUE index published by the Green Grid, an industrial association in the U.S. that promotes energy saving in data centers.
By providing server virtualization, cloud services and high-quality operation from experienced engineers, we have also contributed to reducing the environmental impact at the stages when customers use IT equipment.
In addition, the use, disposal, and recycling of IT equipment are important aspects. When customers select equipment in procuring servers and disposing of equipment, we serve with environmental care.
Refer to this page for details on efficient water use in our data centers.
Contributions to the Development of a Natural Disaster Resilient Society
Recently, the impact of extreme weather on customer companies has become apparent. Our data centers' strong business continuity helps customers enhance their resilience. In particular, our large-scale flagship data centers, built respectively in Kanto region and Kansai region, have received Tier 4 certification, the highest level of facility standards offered by the Japan Data Center Council (JDCC). Our robust facilities, which are resistant to natural disasters such as earthquakes, typhoons, tornadoes, heavy rains and floods, and thorough security utilizing the most advanced technology have attracted many customers. We also support customers' business continuity by, for example, preparing some of the rooms in the facility for customers to use as a disaster recovery room in the case of a disaster.
* Resilience: recuperative ability and durability to promptly recover function even in disastrous circumstances
Refer to this page for details on data centers.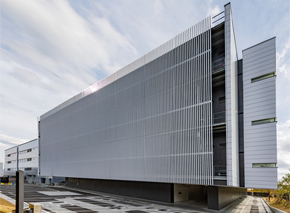 netXDC Sanda Center 2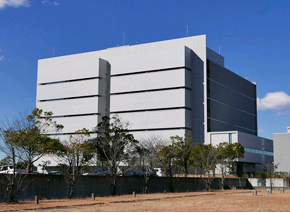 netXDC Chiba Center 2