Sumisho Computer Systems Corporation
CSK Corporation
1968

Oct.

Computer Services Corporation established in Okawacho, Higashi-ku (now Kitahama, Chuo-ku), Osaka-shi, Osaka

1969

Oct.

Sumisho Computer Service Corporation established in Kitahama, Higashi-ku (now Kitahama, Chuo-ku), Osaka-shi, Osaka

1982

Jun.

Listed in the Second Section of the Tokyo Stock Exchange

1985

Mar.

Shifted to the First Section of the Tokyo Stock Exchange

1987

Oct.

Established Sumisho Computer Service (USA), Inc. (now SCSK USA Inc.)

Jan.

Company name changed to CSK Corporation

1989

Feb.

Shifted to the Second Section of the Tokyo Stock Exchange

1990

May.

Established Sumisho Computer Service (Europe) Ltd. (now SCSK Europe Ltd.)

1991

Sep.

Listed on the First Section of the Tokyo Stock Exchange

1992

Oct.

Company name changed to Sumisho Computer Systems Corporation

2005

Aug.

Merged with Sumisho Electronics Co., Ltd.

Oct.

Shifted to a holding company structure

Company name was changed to CSK Holdings Corporation

2007

Feb.

Established Sumisho Computer Systems (Shanghai) Ltd. (now SCSK Shanghai Limited)

Nov.

Established Sumisho Computer Systems (Asia Pacific) Pte. Ltd. (now SCSK Asia Pacific Pte. Ltd.)

2010

Oct.

Shifted from a pure holding company to an operating holding company

Several Group companies merged with CSK Holdings Corporation, the surviving company name was changed to CSK Corporation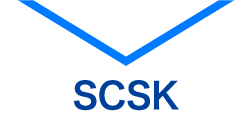 2011
Oct.
Sumisho Computer Systems Corporation merged with CSK Corporation, with SCS as the surviving company and the new company named SCSK Corporation
2012
Jun.
Main business headquarter changed to Toyosu, Koto-ku, Tokyo
2015
Apr.
netXDC Chiba Center 2 opened in Inzai, Chiba
2018
Dec.
netXDC Sanda Center 2 opened in Sanda, Hyogo
2019
Jun.
Established PT SCSK Global Indonesia
Established SCSK Myanmar Ltd.
Oct.
50th anniversary of SCSK Corporation's founding
2021
Oct.
Established SCSK Minori Solutions Corporation
(Merged Minori Solutions Co.,Ltd., CSI SOLUTIONS Corporation and WinTechnology Corporation)
SCSK Group Okinawa Center Office opened in Urasoe, Okinawa
2022
Apr.
Transition to the Prime Market of the Tokyo Stock Exchange
May.
netXDC Chiba Center 3 opended in Inzai, Chiba