Promoting Green IT: Environmental Initiatives at Our Data Centers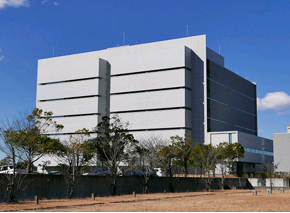 netXDC Chiba Center 2
In response to increasing social demands for environmental measures at data centers, SCSK is working to reduce CO2 emissions through the introduction of high-efficiency equipment and energy-saving operation. We manage each of our data centers using the PUE (Power Usage Effectiveness* ) metric announced by The Green Grid; an industry body that promotes power-saving initiatives at data centers in the USA.
*Calculated as overall facility-wide power consumption over IT device-related power consumption
Please see here for information regarding improving energy efficiency at our data centers.
Please see here for information regarding the efficient use of water at our data centers.
In addition to these kinds of initiatives, the use of energy and resources at the usage, disposal and recycling stages of the IT device lifecycle is also an important topic of discussion in terms of the environmental impact of IT.
At SCSK, we make particular efforts with regard to the usage stage of the IT lifecycle, working to reduce the environmental footprint of IT device use by our customers through initiatives such as the provision of high-performance low-power-consumption products, and the virtualization of servers.