Personal Information Protection
Management Policy
SCSK recognizes the importance of the protection of personal information and is committed to ensuring compliance with the laws regarding the handling of such information and other guidelines and rules established by administrative authorities. As well, we have established the Personal Information Protection Policy and will ensure that every executive, employee, and person involved in SCSK's activities comply with the policy.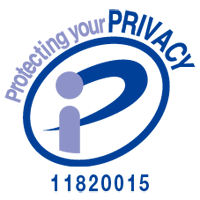 Management System Building
SCSK has built a Personal Information Management System* in conformance with the JIS Q 15001 standard. We are currently practicing, maintaining this system, and will continue to make enhancements to it. SCSK has also received ISO 27001:2013 information security management system certification, and is strictly managing personal information based on information security policies.
* A system for managing personal information including policies, structures, plans, implementation, and operational monitoring and review